Following method No.4 of the regulation for the transformation of animal by-products, Gesuga established in Cerceda a category 1 transformation plant with a production capability of 20.000kg an hour.
At the present time Gesuga processes between 250.000 and 300.000Kg of by-products daily.
After a grinding process, by-products go through a process of boiling, dehydration and sterilization to obtain, on one hand, CATEGORY 1 MEAT AND BONE MEALS and, on the other, CATEGORY 1 ANIMAL FAT.
In June 2017, GESUGA inaugurated its new CATEGORY 2 processing plant, with a maximum of 10 ton per hour by-product processing capacity.
GESUGA processes pork, poultry, rabbit, and fish-farm by-products at its Category 2 processing plant, as well as those classified as Category 2 by the Official Veterinary Services.
GESUGA'S TRANSFORMATION PROCESS PRODUCES CATEGORY 2 MEAT AND BONE MEAL FOR ORGANIC FERTILIZER MANUFACTURERS.
THE CATEGORY 2 ANIMAL FAT IS SENT TO AUTHORIZED BIODIESEL MANUFACTURERS.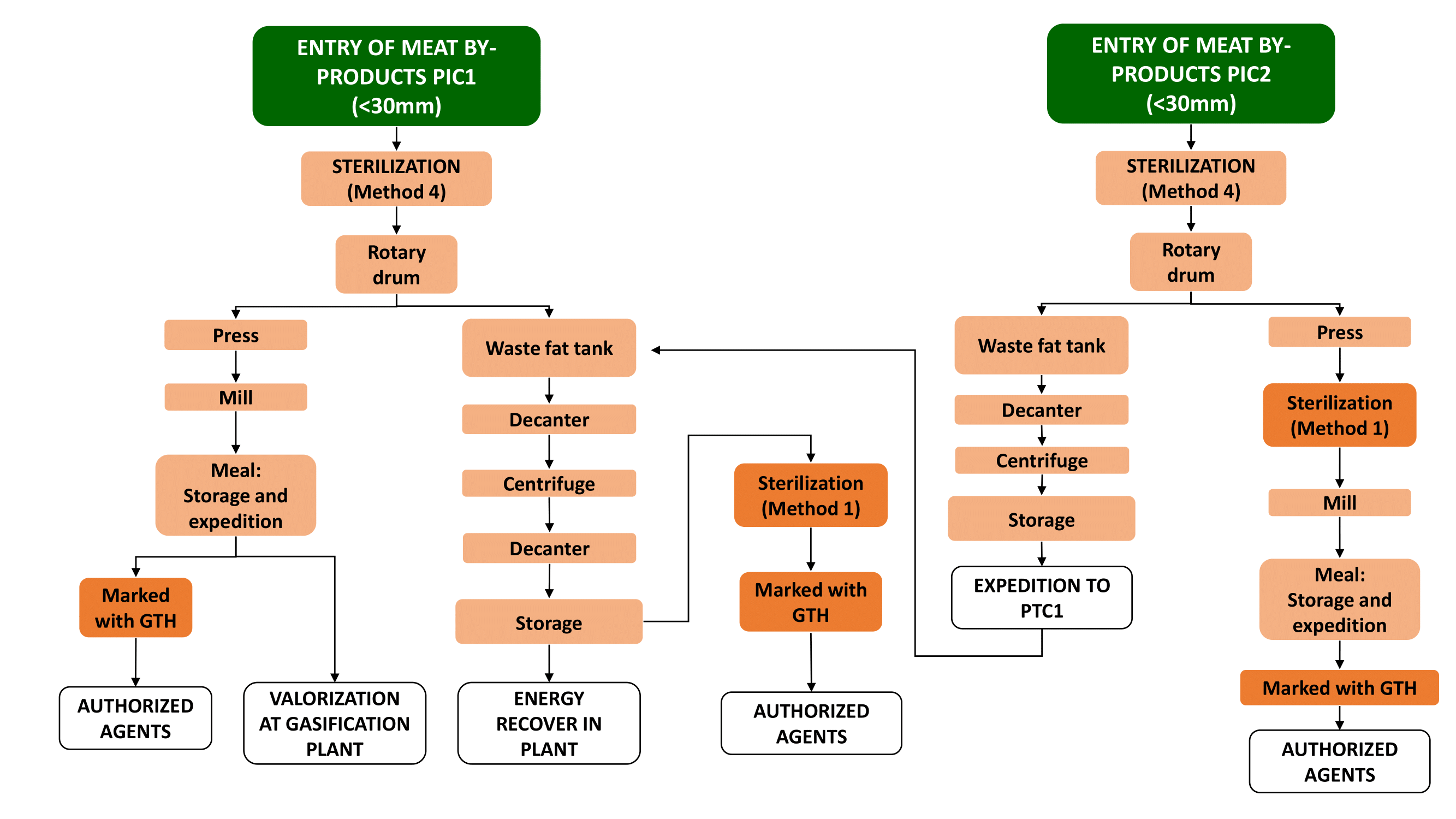 We have identified the critical and control points with an orange colour in the processes.